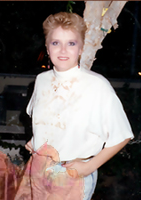 About me and what I do~
When you have your appointment with me, I'll speak to you in honest everyday language without beating around the bush. I am as comfortable to talk with as a long time friend. I am compassionate and unbiased. I will tell you exactly what I see and feel without interjecting my own personal opinions or beliefs. You will hear the good and the bad in a direct and unambiguous way. I understand the trust that you've shown to contact me and will never do anything to compromise that.
I have over 30 years of experience using my gift to help other people. I am also the mother of two children, one cat and two dogs as well as the grandmother of one beautiful angel. My husband Brian and I have been married for over 15 wonderful years.
I was born on the south side of Chicago, but lived in Arizona for 17 years. From AZ, I moved to northwest Indiana but now reside in St. Charles, Illinois. My clients cover nearly all 50 states and many different countries and range from Detectives to auto mechanics and from concerned parents to doctors and nurses. There is no "typical type" of client.
I am also quite adept at helping people to communicate with their pets both on this side and the other.
Things I Can Do
Why do people use my services?
Guidance. Common questions include the topics of:
Love
Money
Resolving life's problems and issues
Preparing for a loved ones passing
Career path
Communication with people on the other side
Business decisions
Employee relations
...And just about anything else you can think of.
Readings are done by appointment only. I do my readings using psychometry. My readings are either an hour or half-hour. Readings can be done in person or by telephone, and they can be taped for your convenience.
I also do small to large events like corporate gatherings or business open houses. I am available for home parties with a minimum of six people.
Events and parties are done in one of two ways:
1) $100.00 per hour with a two hour minimum, where each person receives a "mini-reading" of 5-15 minutes. Or 2) $50.00 per person where each person receives a half-hour reading, and the host or hostess receives their reading for free.
Testimonials
Kind words from Clients
Some of my clients have said some very nice things about me.  I include these here to publicly thank them for their kind words and their trust.
"The year was 1997 and I was involved in a terrible law suit. A law suit by all legal standards I should lose.  I had signed legal documents in good faith, which involved my Families Trust. Long story short, I had been taken by my family friends.  Sandy Rosson was my neighbor and friend, so I called her and explained my plight. I asked if I could make an appointment for a reading. Sandy looked at me and said, "You realize you have signed documents that are legal and binding." She added, "You are my very trusting friend but what you did was foolish."  Sandy then sat there for a moment pondering. The first thing out of her mouth was that I would find a piece of paper that legally proved everything that I was saying to be that absolute truth. Then there was a pause, and Sandy said, "Wait a minute, I need to see if this is fact or wishful thinking for a friend." Then with a bigger than life smile beaming across her face she confirmed that there would be a legal piece of paper that  would prove me correct, and there would be no day in court.  For the next month I scoured every nook and cranny of my home seeking this legal piece of paper I had no knowledge of, and much less the contents. I was left with a spotless home and no paper! I put the mystery paper out of my mind and waited for the day I was to appear in court.  One day I had my husband, Gary, help me move a very heavy antique desk into another room. Gary began removing the drawers of the desk I had emptied while searching for the mystery document months earlier. The middle drawer was stuck but with a mighty yank from Gary it freed itself and brought along an amazing discovery. Stuck on the back of the drawer was a legal paper. It was The Legal Document that would serve up justice for me. The law suit was dropped, and no court proceedings were necessary, just as Sandy said.  I am never afraid to pick up the phone and speak to Sandy to ask her any questions no matter how big or trivial, I trust and believe in her. Sandy Rosson is truly remarkable and is surrounded with Spiritual integrity."
-Bobbie Woolf-Bishop (Author of: A Privileged Life by No Coincidence)
---
"I met Sandy many years ago. The first time I met her I felt an instant warmth, and bond with her. I knew she would be a friend for life. Over the years I have gone to her for many readings. It was apparent early on that she was blessed with a very special gift. Her accuracy in her ability never ceases to amaze me. Every time I have her over for a psychic party, the guest list keeps getting longer and longer. People tell other people and they want to experience her gift first hand too. My life has taken many twists and turns through the years, and I can always depend on her to be there for me, to talk me through the really rough times. That's just the type of person she is. God gave her this special gift for a reason, and the world is a better place because she is in it." -Susan
---
"We have come to realize Sandy Rosson as a spiritual advisor and counselor.  She has been a good friend and has worked with us over the years.  She has blessed us with her clear on-target and accurate "readings."  She is amazing!  She is truly a channel for The Infinite Mind and we look forward to her guidance in the future.  We do not hesitate to refer her to our best friends who have a challenge." -Reverends John and Verna Benson San Diego, CA.
---
"I met Sandy a little over 4 years ago.  She told me I would be moving and buying a house back then.  I didn't believe it.  6 months later I bought my grandmothers house. To make a long story short, Sandy is amazing.  Everything she has predicted for me has happened.  The timing is off a tad, but it's all happened the way she said.   She is truly gifted.  She tells it like it is.  She also told me I would have my own hair salon and 2 years later, I have my own salon.  Well, after getting to know her over the years and doing her hair, I have to say we became best friends.  I wouldn't know what to do without her; she's always there when you need her.  No matter how hard I try to prove her wrong, it just doesn't cut it.  She's right all the time and you just want to scream because you didn't listen to what she said. So, to sum it all up, if you ever want to hear the truth, you really need to call her.  She is truly one of a kind and the universe is behind her 100%." -Desiree
---
"Sandy Rosson never ceases to amaze me. I've known her for eight years and from our first session her predictions for my life have passed or are coming to pass. Her clear insight on relationships, love life and personal challenges has helped me understand and overcome difficult situations. Her spiritual council has always been right and uplifting.  She's a true seer who works with the angels." -Marilya Corbot, singer (Paris, France)
---
"I first had the good fortune to meet Sandy Rosson at a meeting of three psychics in 1991.  I was very impressed with the way Sandy conducted herself.  She was enthusiastic, had a charming personality and was accurate in her answers to questions from the audience.  I decided to make an appointment with her and have been consulting with her ever since. I have recommended Sandy too many of my friends and they have been very impressed with her.  She does an outstanding job!" -Alison
"I have known Sandy for more than 15 years and our conversations have always been fruitful. There have been times when Sandy confirmed my own instincts and gut feelings with profound precision as well as times when her comments left me with chills. I have always known Sandy's gift and talent was to bring a combination of hope and truth to those she would come to meet. Knowing Sandy and having her be apart of my life has always been a joy. She blends her gifts and sensibilities with a no nonsense business approach which I am quite sure anyone would enjoy." -C.P.
---
"My life changed when I met Sandy Rosson and she gave me my first reading.  I had never been to a physic that made you feel so at ease and yet was so right on about all that she shared with me.  Not only in my personal life but in my business too.  Sandy gives me insight on decisions to be made and what problems I will have to face as well as good things forthcoming.  She is a true professional and makes me feel in tune to what is going on in and around my life.  My Name is Penny Fay and I have been using Sandy Rosson for my advisor for over 14 years." -Penny
---
"My name is John and I live in Aurora IL. My niece who lives in Florida ran away from home. After 48 hours of me calling everyone I know in Florida and having most of them walking the streets of Orlando, I spoke with Sandy. I did not instigate the call Sandy's daughter did. She told her mom what was going on and she said she would talk with her later with out ever having spoken to me. That afternoon Sandy called and she described perfectly my niece's best friends and said they were near her. The description of these people especially the girlfriend was accurate right down to the freckles. It was kind of freaky. Sandy spoke with a conviction that you knew she meant what she said. So that evening I called the girlfriend and after a bit of fast, very hard talking by me that scared the girl, my niece was on the phone. She was hiding out at her girlfriend's house the entire time. Sandy doesn't even live in the same state as I do. My niece lives even further away in Florida.  I never really thought much good or bad about psychics. While in the back of my mind I guess I figured psychics and that sort of thing was all tricks and fancy words. Sandy proved that isn't the case. She spoke plainly and her words were not a psychobabble that could mean 100 different things. I can't thank her enough for helping me find my niece." -John  
---
"I have known Sandy for 25 years and she has helped me through so many problems.  I don't know what I would do without her help. -Lorraine
---
"I have had readings from Sandy for over 20 years.  I have consulted numerous psychics across the country and Sandy is the best and most accurate.  Her readings are very positive which is important to me.  She has a very kind and tender heart and is a person that I love and respect." -Yung (Certified Massage Therapist)
Accomplishments, Accolades and Friends~
I Have worked with several law enforcement agencies
WBBM- B96 Eddie & Jobo morning show
WPWX- Power 92 Trey the Choklit Jok Morning Jumpoff show
Phoenix Zoo - Zoofari
A regular guest on KTAR's "Mysteries Around Us" with Frank Baranowski
WJOB radio
WGN Radio Chicago
WGCI radio
WNDU  TV South Bend, Indiana
The Pointe Resort – Arizona Pamper Camps
Glendale Community College – Guest Speaker for "Mysteries Around Us" class
Greyhound Association
Make A Wish Foundation
American Heart Association
Appearances on many television and news specials
Featured in numerous newspaper articles
Grief counseling for those who have crossed over
Has donated numerous hours of work for non-profit organizations during fund raising events
Harrah's Casino employee only functions